Principal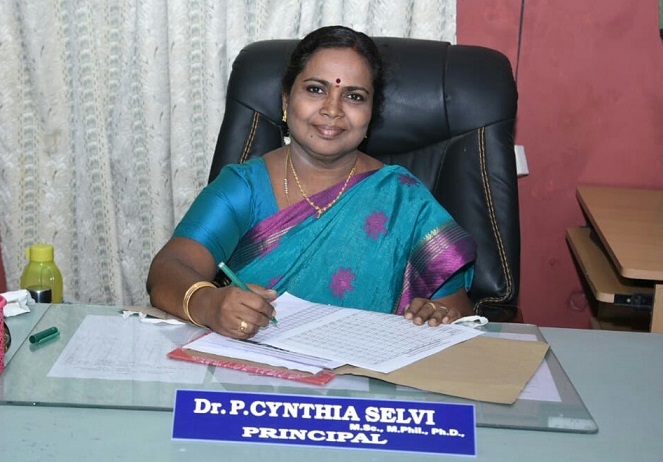 Dr.A.Thiruvalluvar, M.Sc., M.Phil., Ph.D., D.Litt.(h.c.), PGDCA., MRSC.,
Principal
View Principal's Message
View Complete Biodata
Dr. A. Thiruvalluvar assumed charges as Grade-I Principal of Government College for Women (Autonomous), Kumbakonam on 03.11.2016 FN. Serving Government Arts and Science College, Mudukulathur (from 18.10.2016 FN to 02.11.2016 AN), as Grade-II Principal, he has taken up the reigns of administration as Principal of this college. He got his PUC., B.Sc., and M.Sc., from St. Joseph's College (Autonomous), Tiruchirappalli, M.Phil., Ph.D., and PGDCA., from Bharathidasan University, Tiruchirappalli. He started his prestigious career as Assistant Professor of Physics from Government Thirumagal Mill's College, Gudiyattam on 11.03.1985 FN. Then he worked at Government Arts College, Dharmapuri, Government Arts College, Udumalpet, Mannai Rajagopalaswamy Government Arts College, Mannargudi, and Rajah Serfoji Government College (Autonomous), Thanjavur.
His research area of specialization is Organic Chemistry, Molecular Modelling and X-ray Crystallography. He has published 143 research papers in National and International journals. He has participated in many State-Level, National, International Workshops, Seminars and Conferences. He has so far guided 37 M.Phil.,and 8 Ph.D., scholars.
He is a member of the UG Board of studies of Bharathidasan University and many Autonomous colleges. He is the Senate Member of Bharathidasan University. He has served as member of various academic committees. He has received many State, National and International honours and awards during his career. Received the Best Teacher Award to College Teachers on 1-9-2008 from the Tamil Nadu State Council for Higher Education, Lady Willingdon College Campus, Kamaraj Salai, Chennai - 600 005.
He is a Life Member of Indian Crystallographic Association, Global Economic Progress & Research Association and Materials Research Society of India.